Acquisitions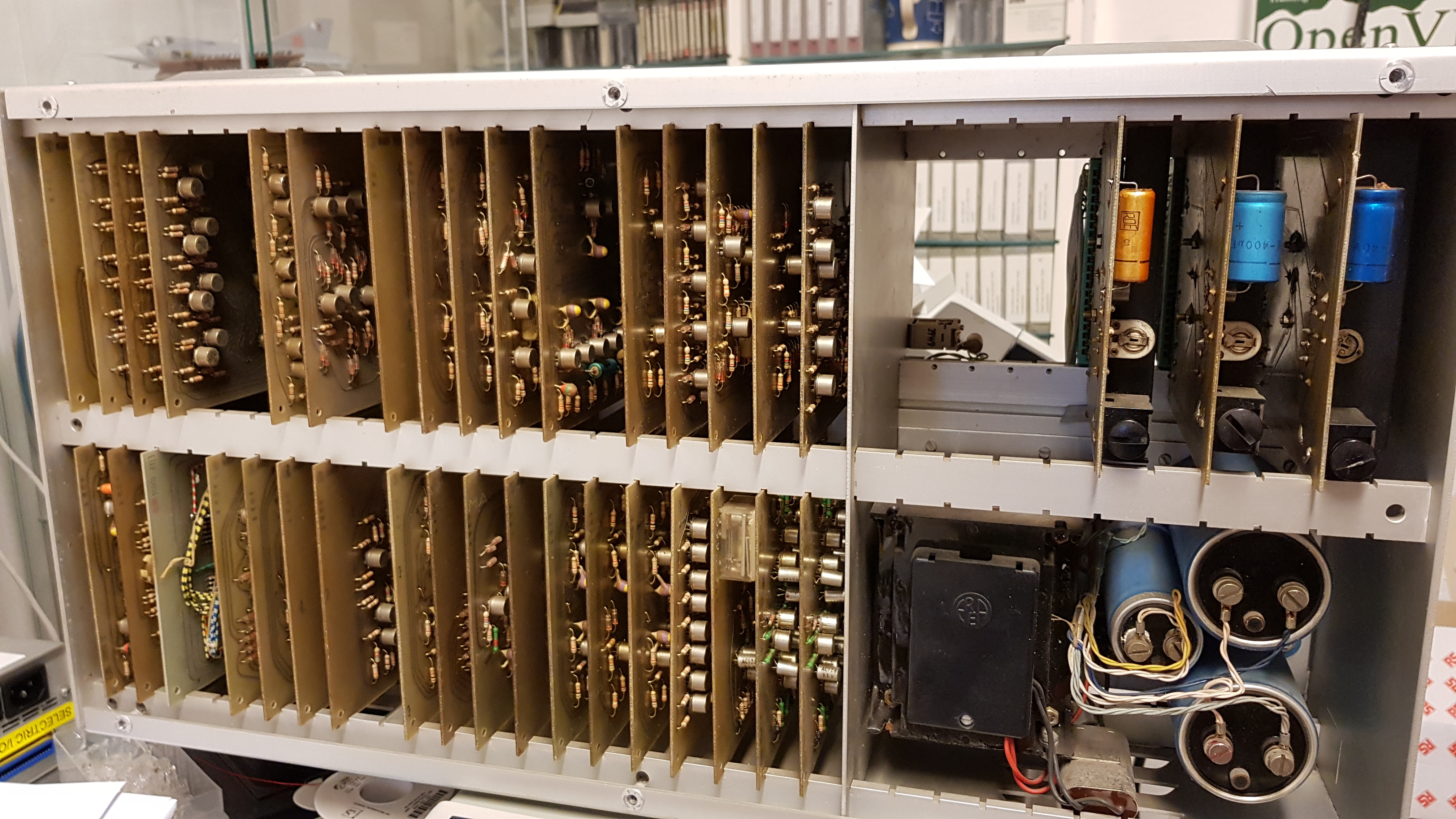 So, here's a bit of a mystery I'd like to share with you: I recently;y received this mystery device from Germany, and I have no idea yet what it is.
Details
About a month ago, a French colleague of mine drew my attention to a french website, the title of which translates to "Private Cossor must be saved". A Cossor DIDS-400 terminal of the mid-1960's was going to end up in the trash unless someone stepped up to rescue it.
Details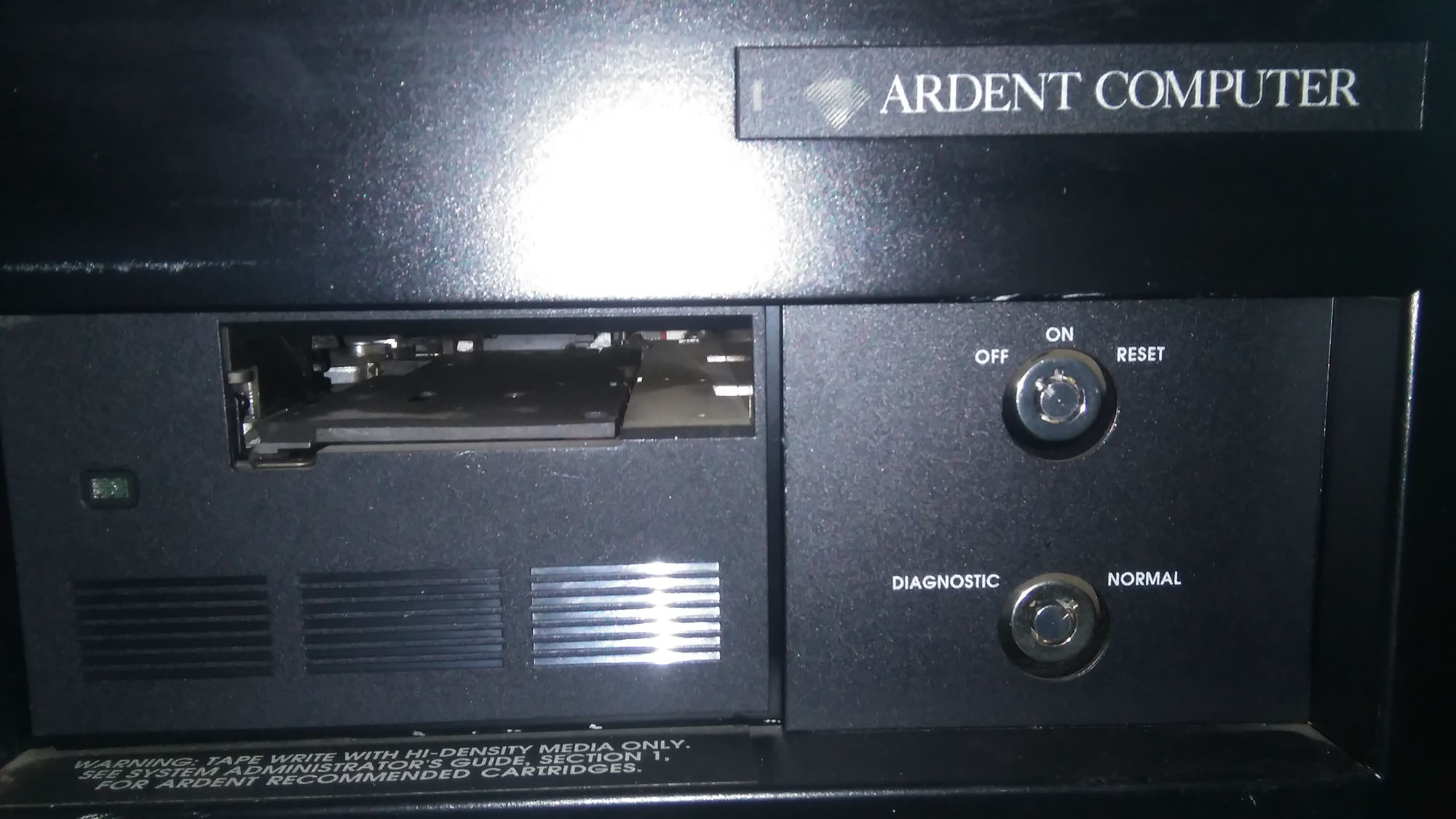 The Ardent Titan we acquired almost two years ago is one of those systems we had little hope for we'd ever see it run again; all we have is the system box, with a bland hard disk. About a year ago, we were in contact with someone who claimed to have OS tapes for it, but that contact vanished without a trace. But we're getting a second one now!
Details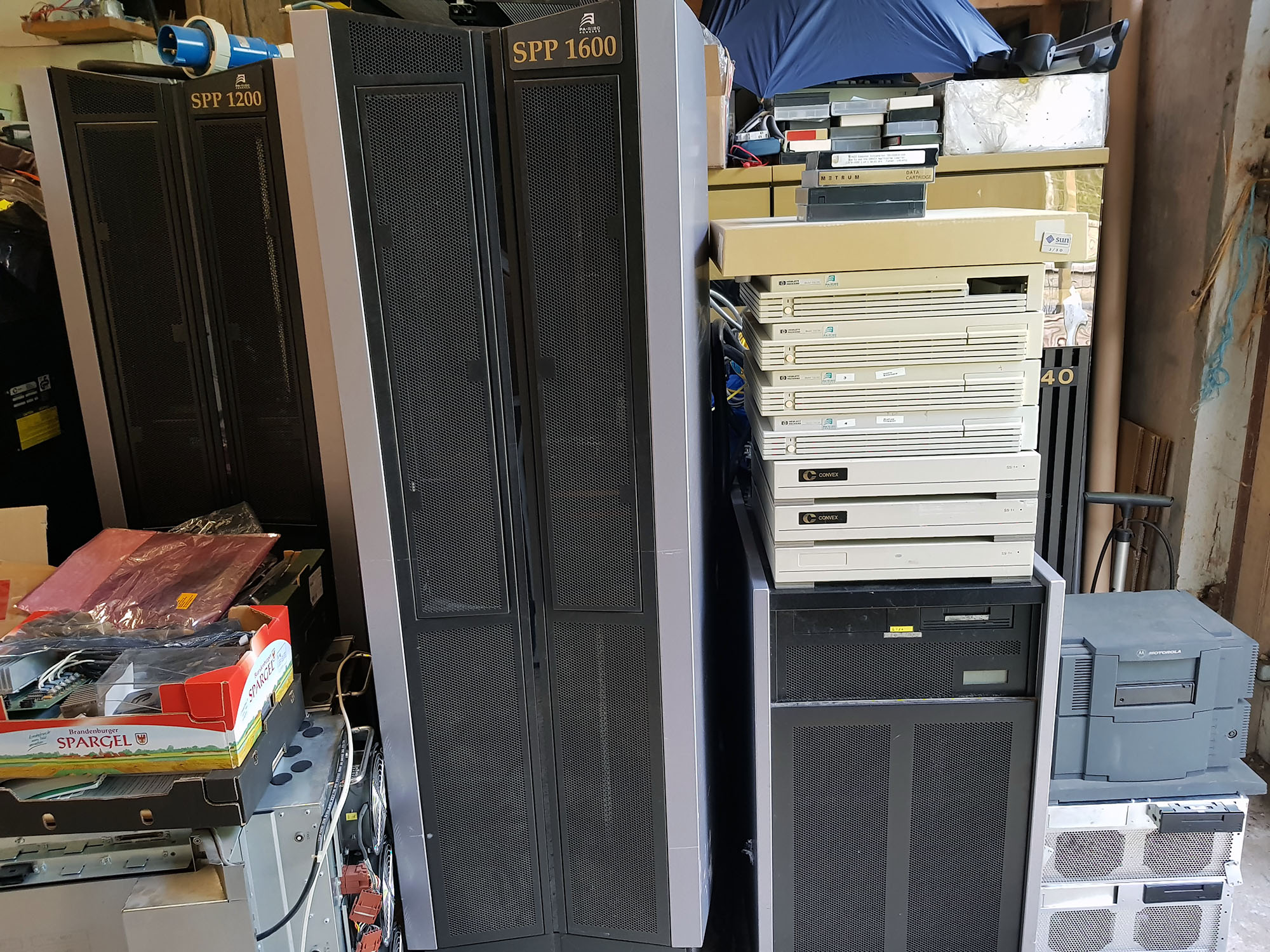 On Friday, the 11th of May 2018, my friend Andreas drove over from eastern Germany to deliver some Convex SPP supercomputers for the Convex Computer Collection. 
Details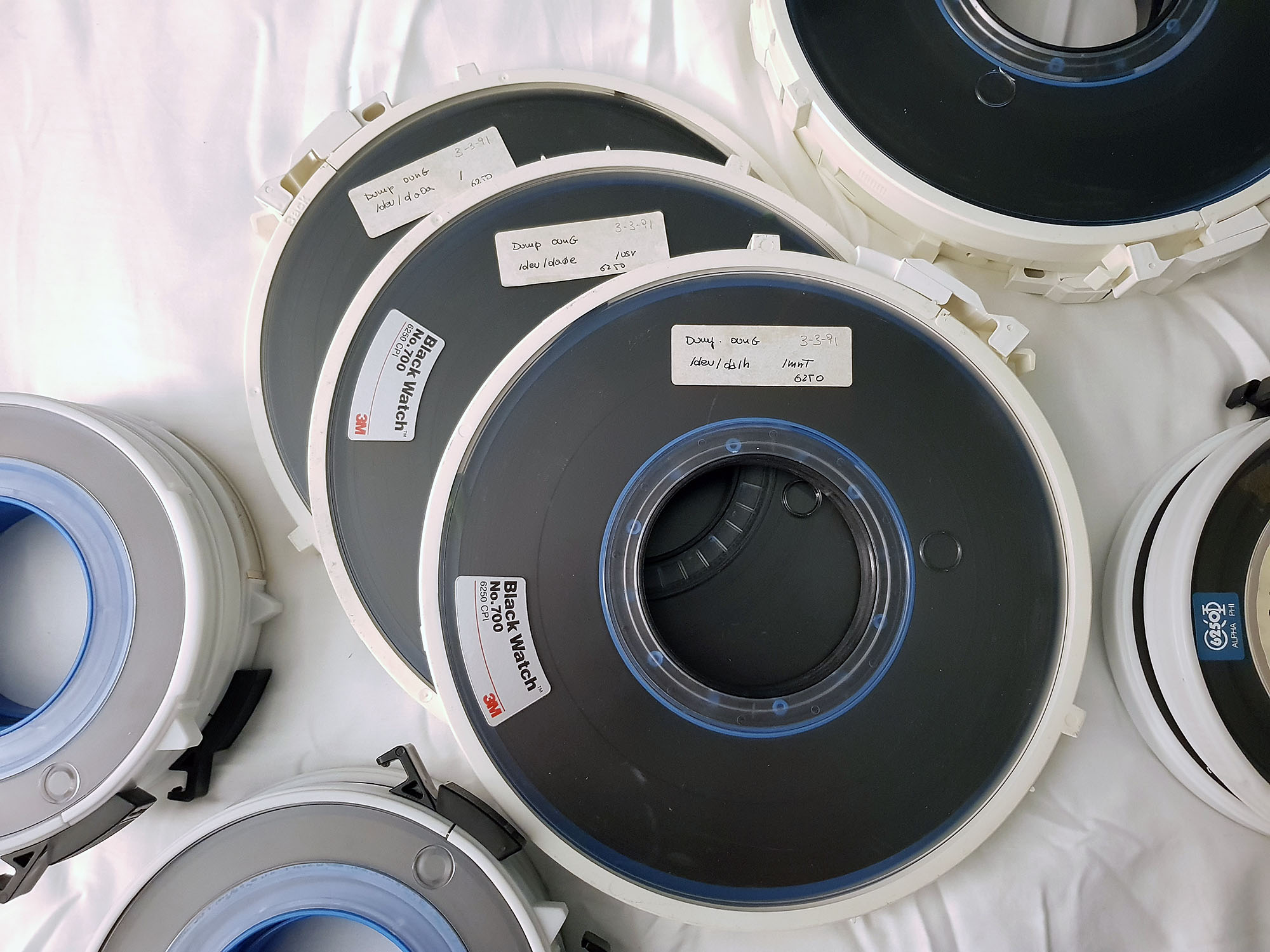 When I got to my office in the US yesterday, there was a pleasant surprise waiting for me. The generous donor of the Convex C1 XP had found another box of tapes he once used with the machine. He did not recall what was on these tapes, but had them sent to my office.
Details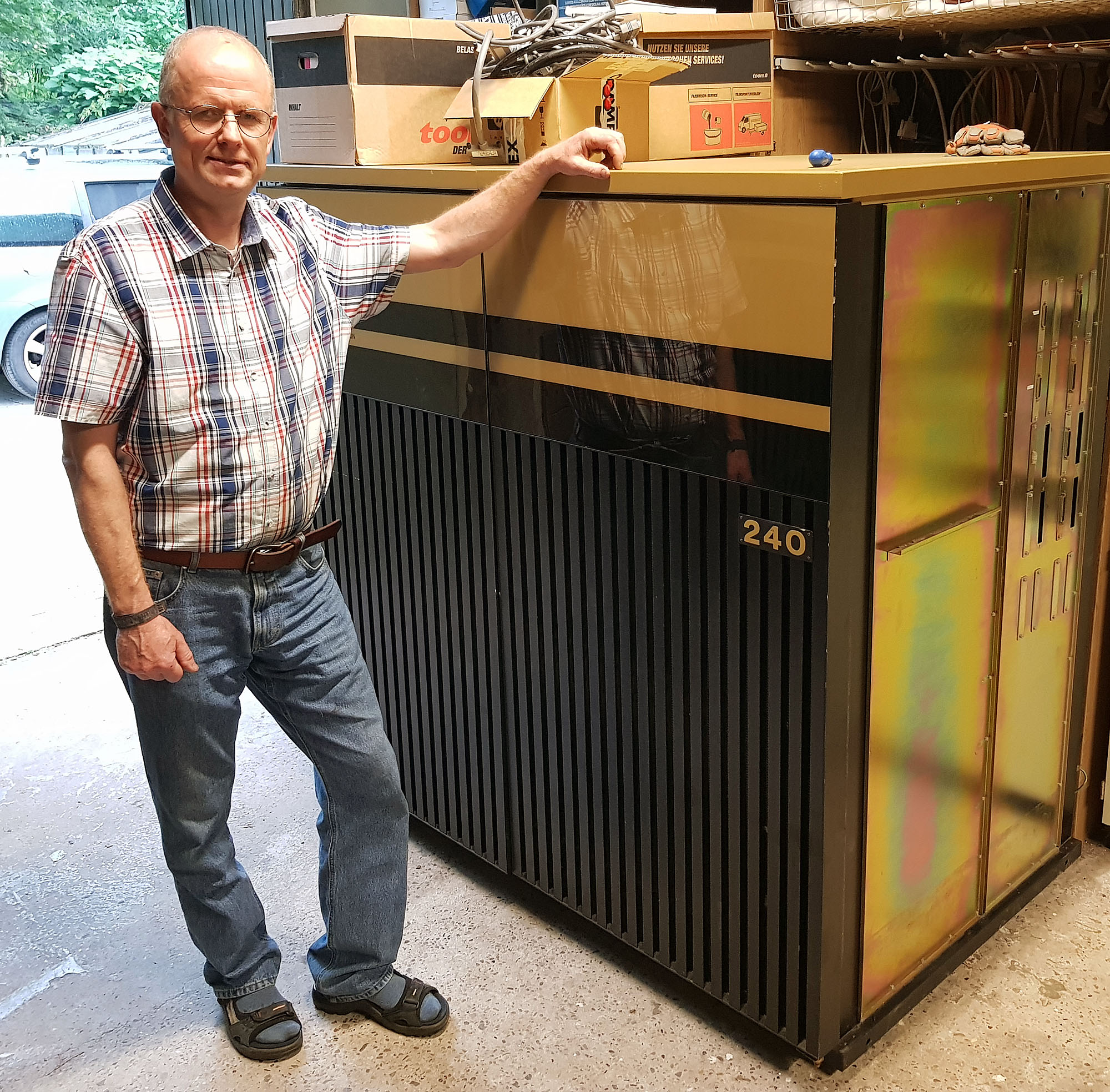 Last Tuesday, Andreas, a friend from Germany, arrived to deliver the Convex C240. Along with the C240 came all the I/O cabinets and devices for the Convex C220, as well as a lot of spare parts (boards, PSU's, drives).
Details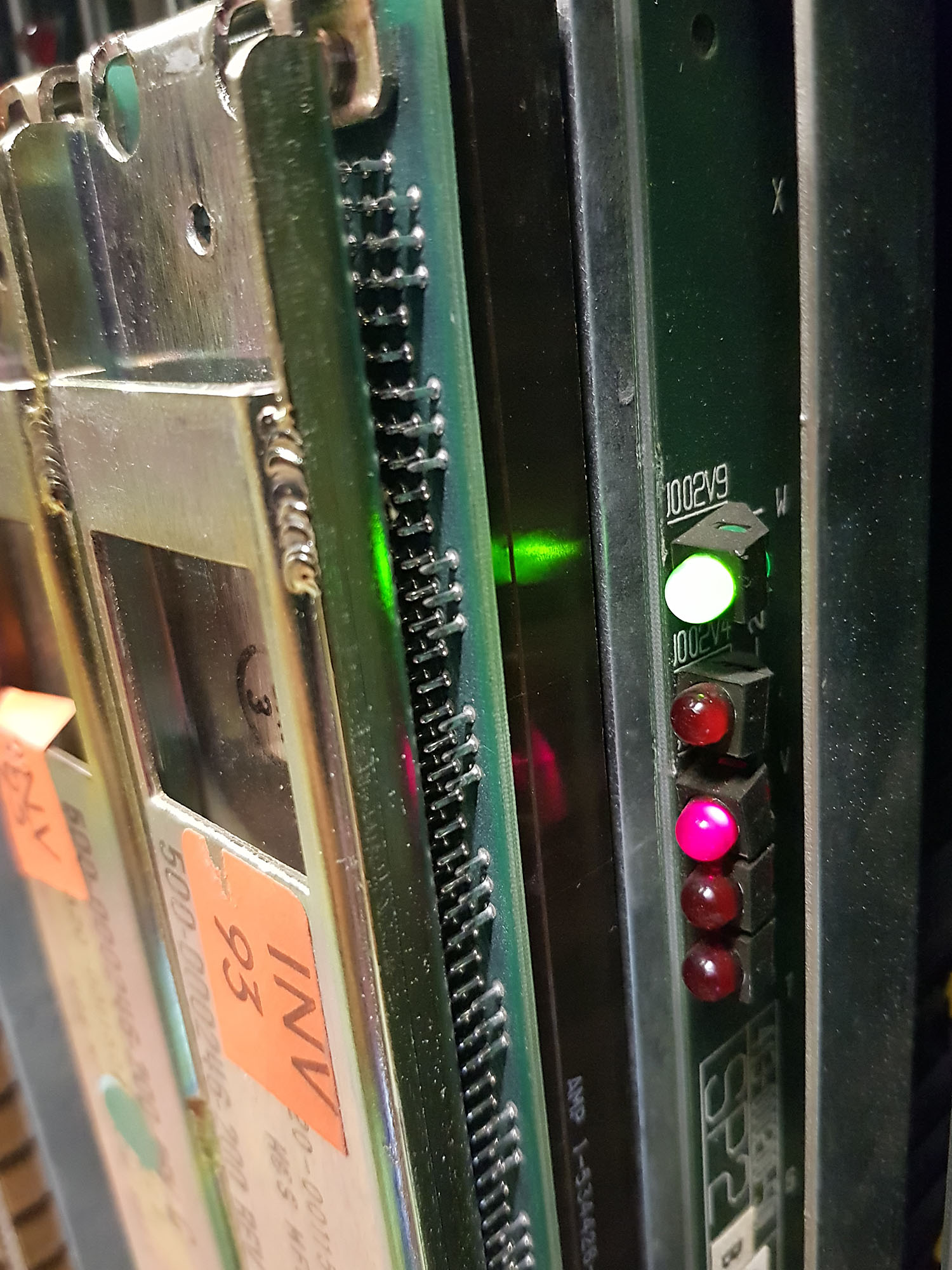 After the Arrival of the Convex C220, I took some time over the course of a few days to figure out exactly what I got, and run some diagnostics. Even though none of the peripherals are here yet (they'll arrive in a few weeks, along with the Convex C240), there are plenty of things I can do before then.
Details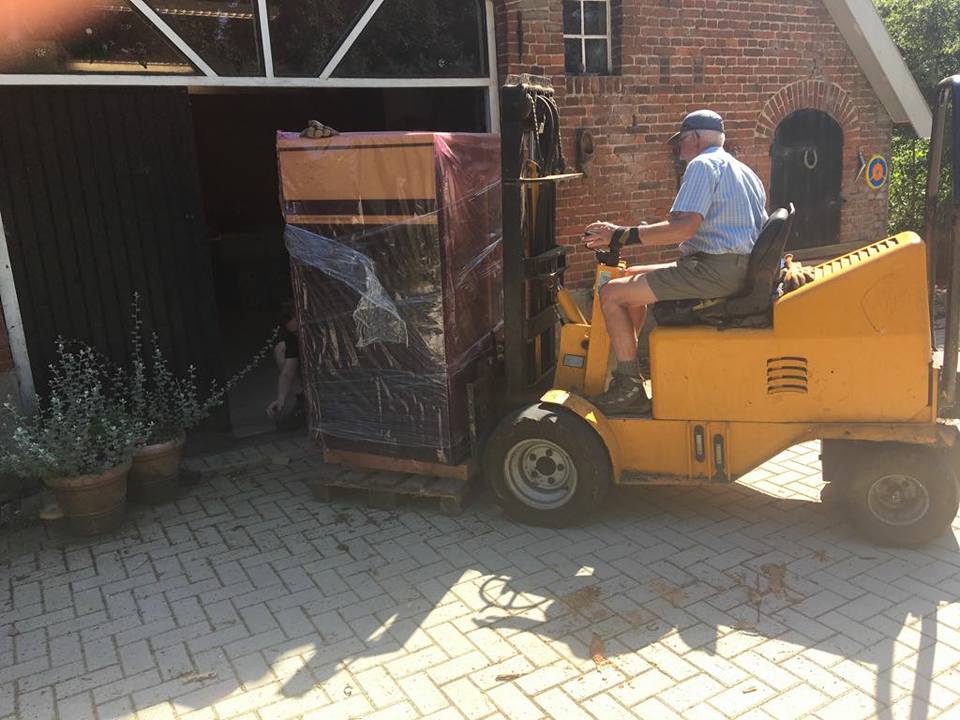 About a week ago, the Convex C220 arrived, this is the first part of the Convex C2 Shipment (the Convex C240 will follow three weeks from now). This first shipment consisted of the C220 cpu cabinet, a couple of empty cabinets, some spare parts, some software tapes, and a lot of documentation.
Details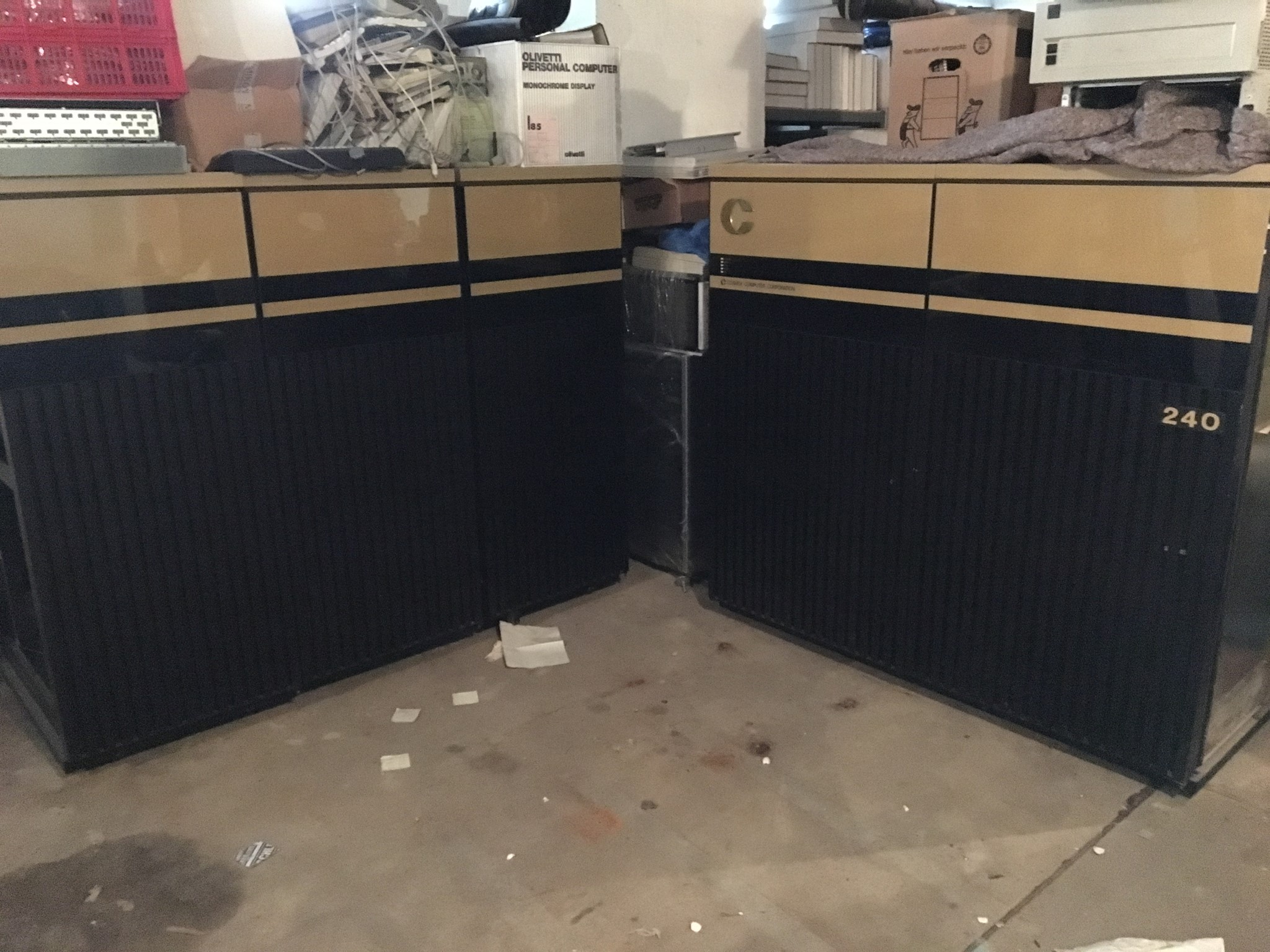 After I got my Convex C1 Supercomputers, I've been contacted by people offering Convex systems and parts to me. Today, I've come to an agreement to acquire a couple of Convex C2 Supercomputers.
Details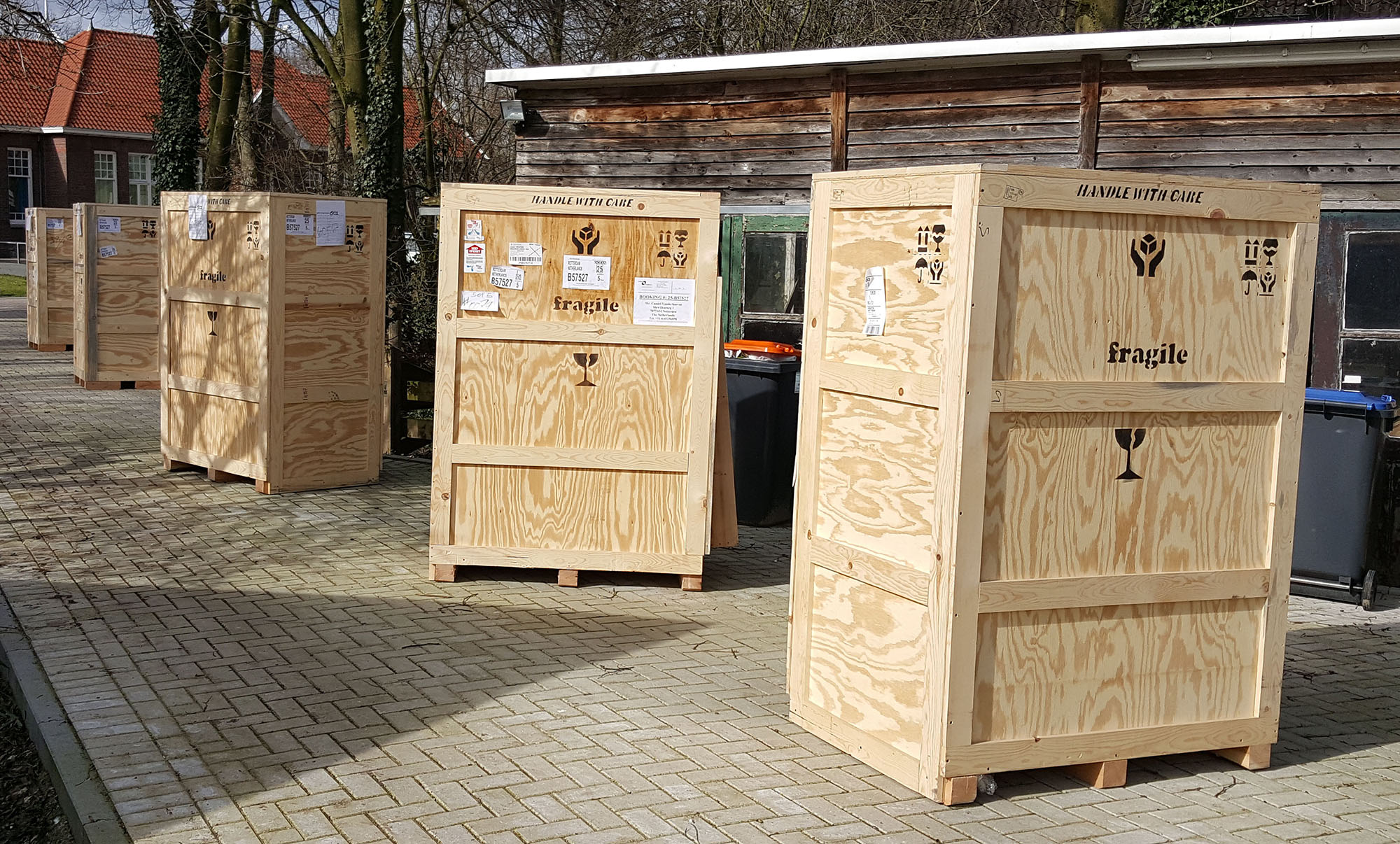 After a long journey, the supercomputers that were donated to me by a US professor have finally arrived on Dutch soil, and are now safely inside the barn. On Friday the 10th of March, around 2:30 pm, the truck showed up, and unloaded five large crates; about 4 hours later, I had all the cabinets and parts inside (with a little help from my father).
Details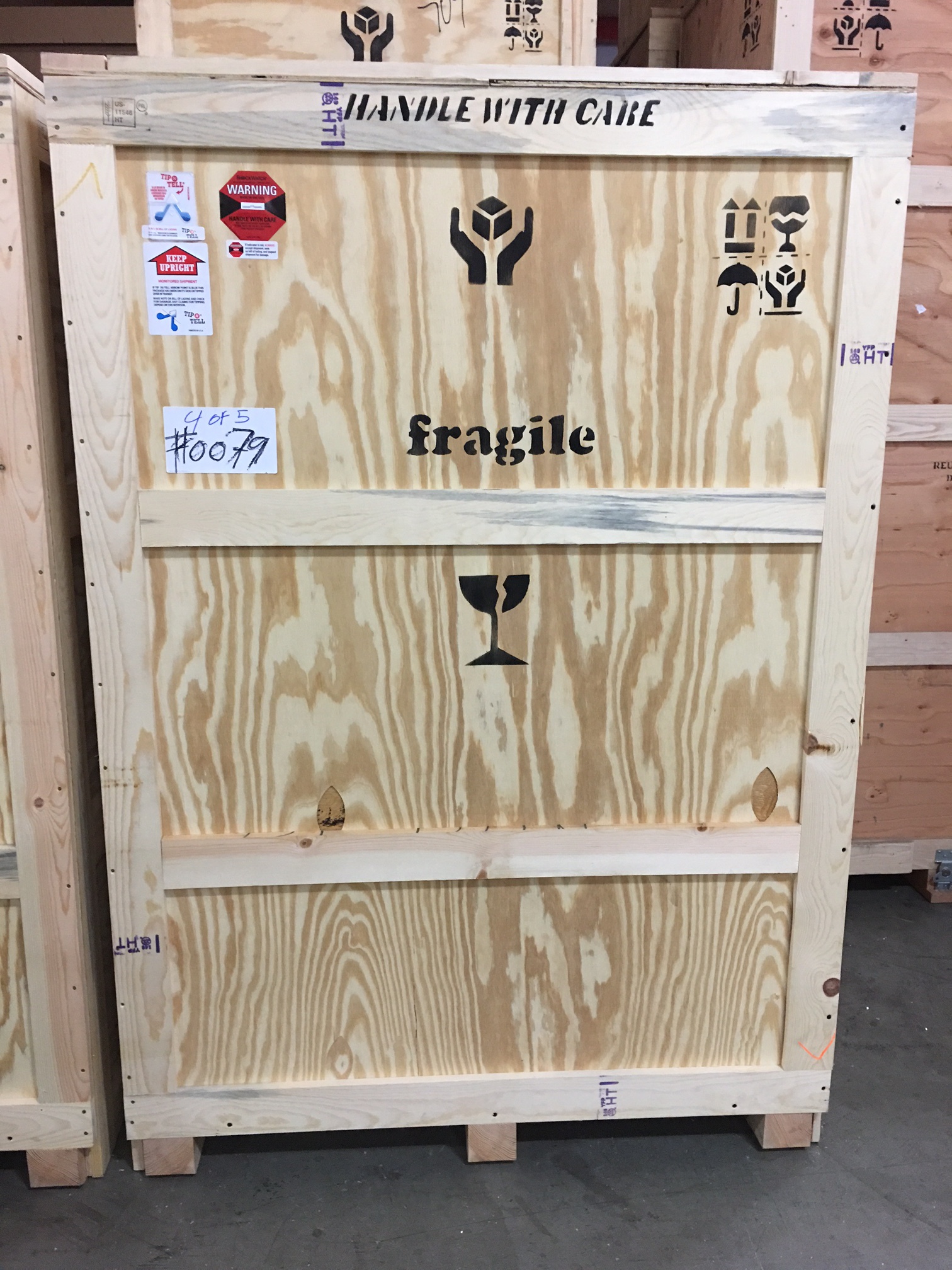 The Four Supercomputers have been crated up, and are ready to be shipped! About a month to go...
Details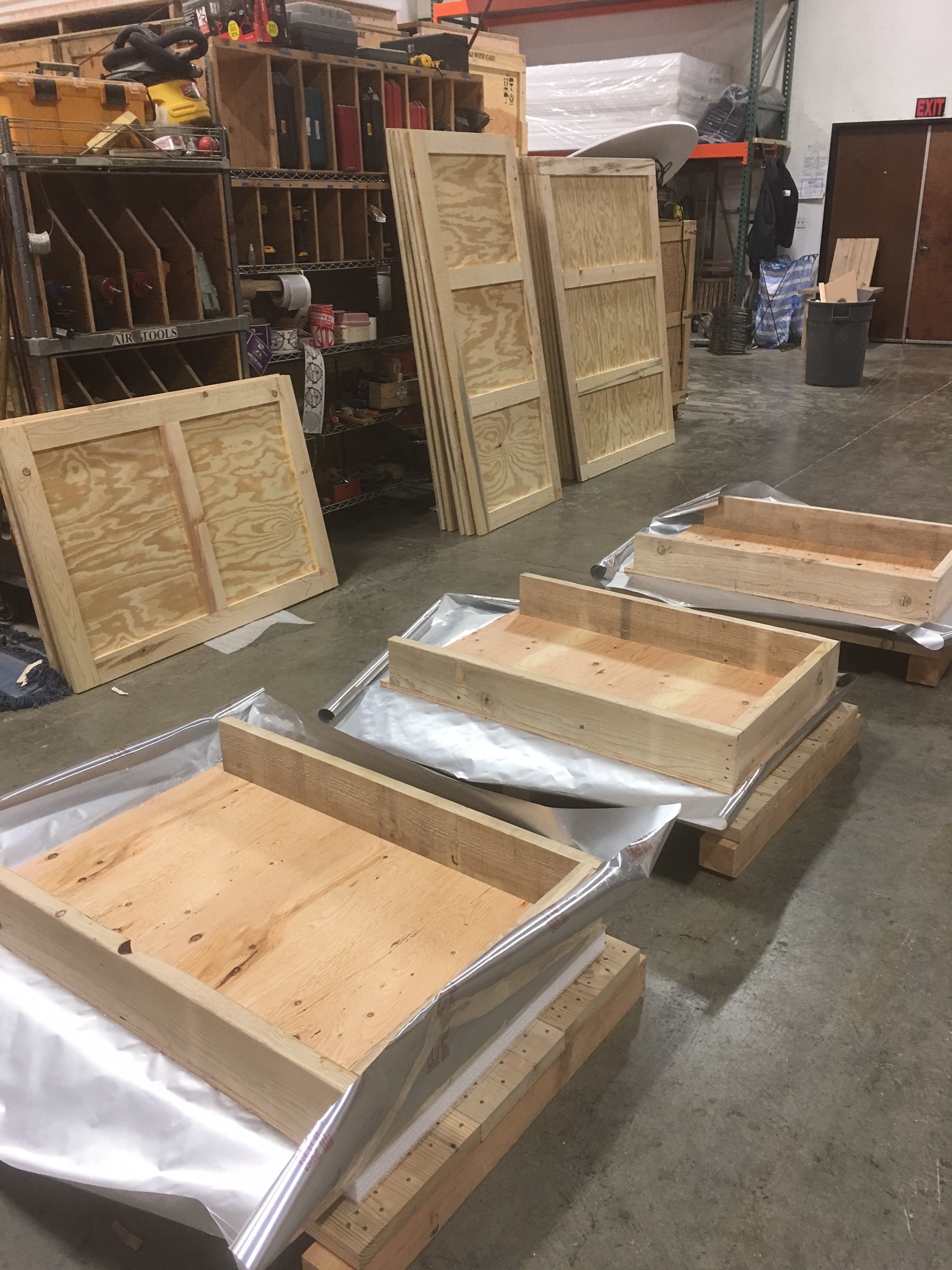 Crates for the supercomputers (Four Supercomputers) are being made! The shipping company is enjoying a christmas/newyear break, and in January they'll crate up the computers.
Details
One of the things I've been looking for for a long time is a laptop with an Alpha processor. Tadpole made these in the mid-1990s, and they are exceedingly rare.
Last Tuesday, I delivered a presentation in Paris for the French OpenVMS User Group, about VMS Software's future plans for the OpenVMS operating system. At the occasion one of the HPE employees present gave me a large, old Compaq laptop bag.
Details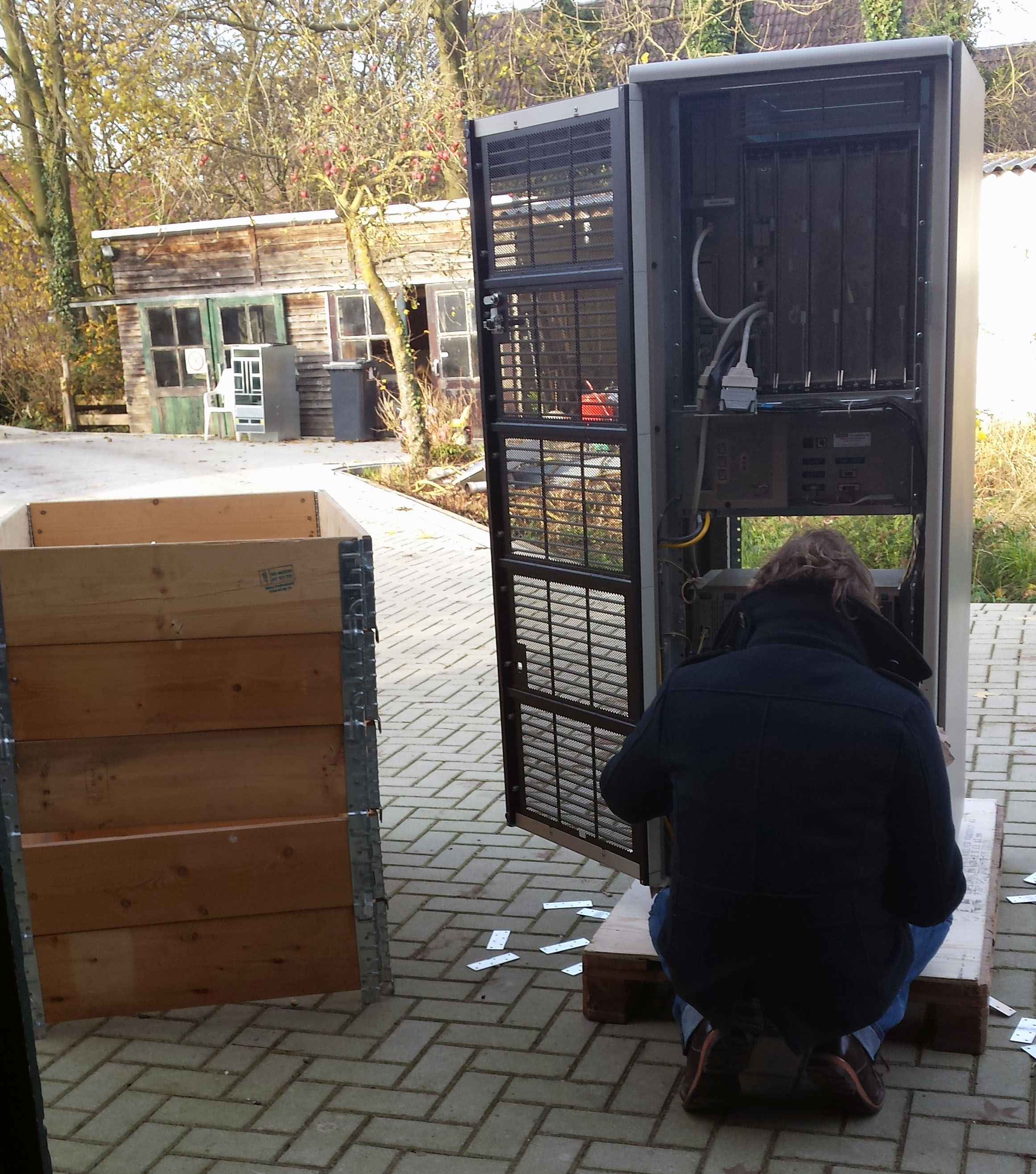 The DEC AlphaServer 8200 that Pontus Pihlgren sent to me has arrived today. It was very well packaged on a pallet. It took me about an hour to partially disassemble it to reduce the weight, get it off the pallet, bring it inside, and reassemble it.
Details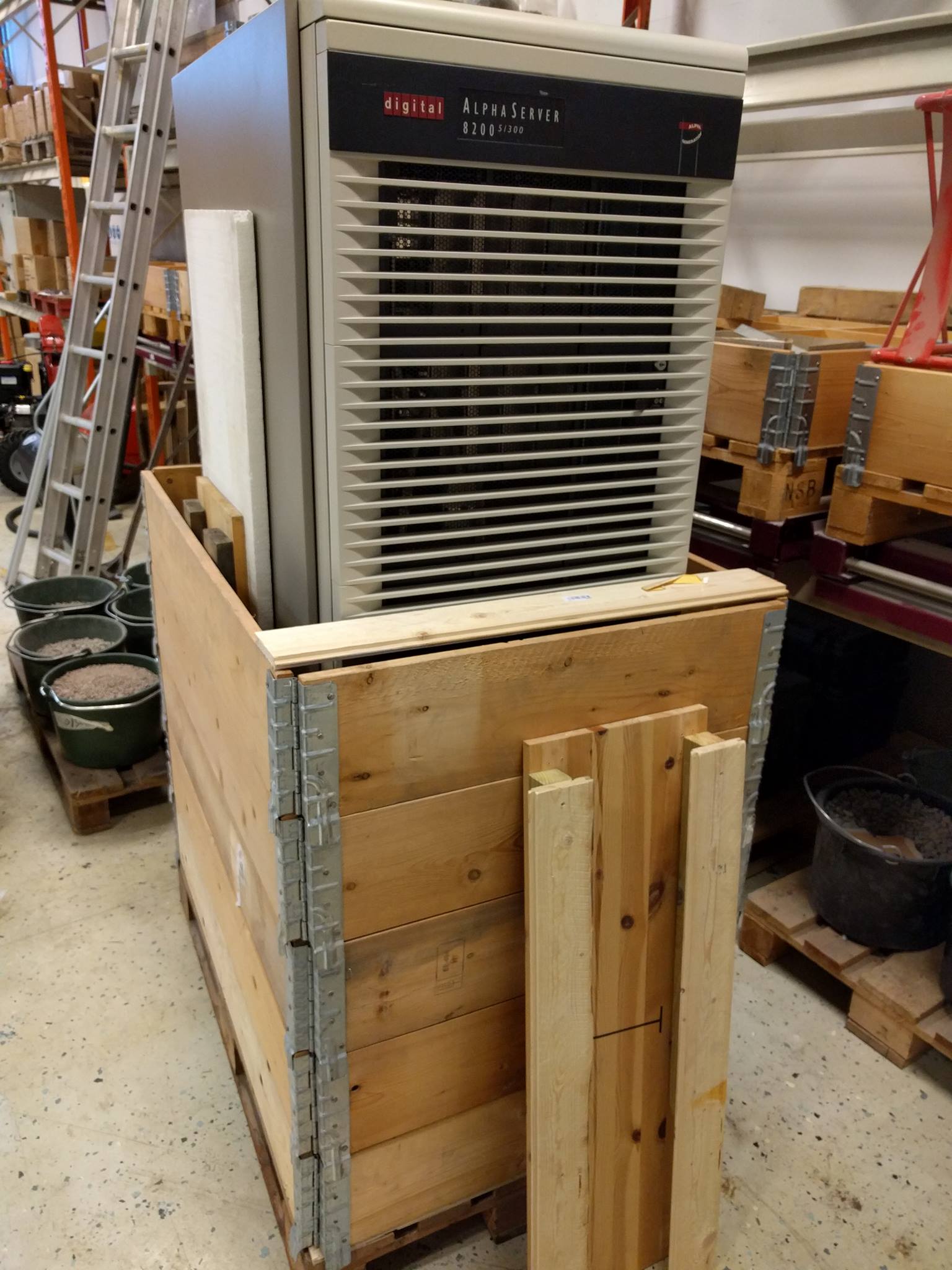 Today, my friend Pontus Pihlgren, from Uppsala, Sweden, started packing and preparing to ship a DEC AlphaServer 8200 and two DEC 4000 AXPs to me.
Details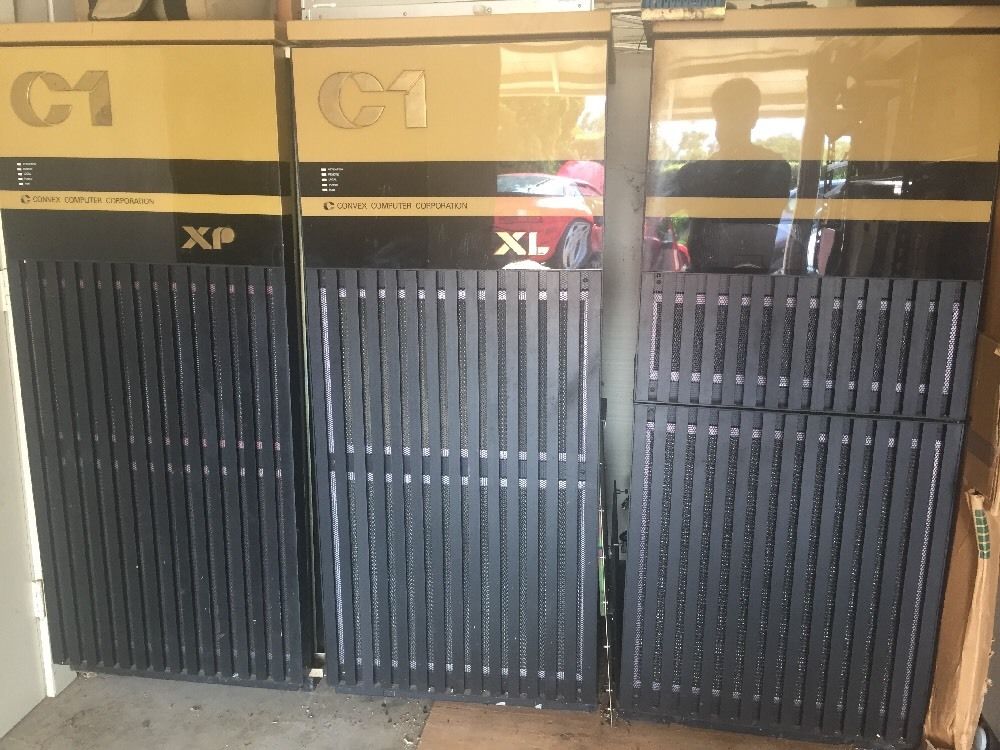 ** Updated on February 7, 2017 ** Hopefully, if all goes well, I will soon be the owner of four 1980's (mini-)supercomputers, which have been donated by a professor at Stanford University. I've had a shipping company collect and crate these, they've been shipped across the Atlantic, and are currently sitting in a warehouse in Rotterdam. They've just cleared customs, I paid the duties and import fees, and am now awaiting word on the delivery date.
Details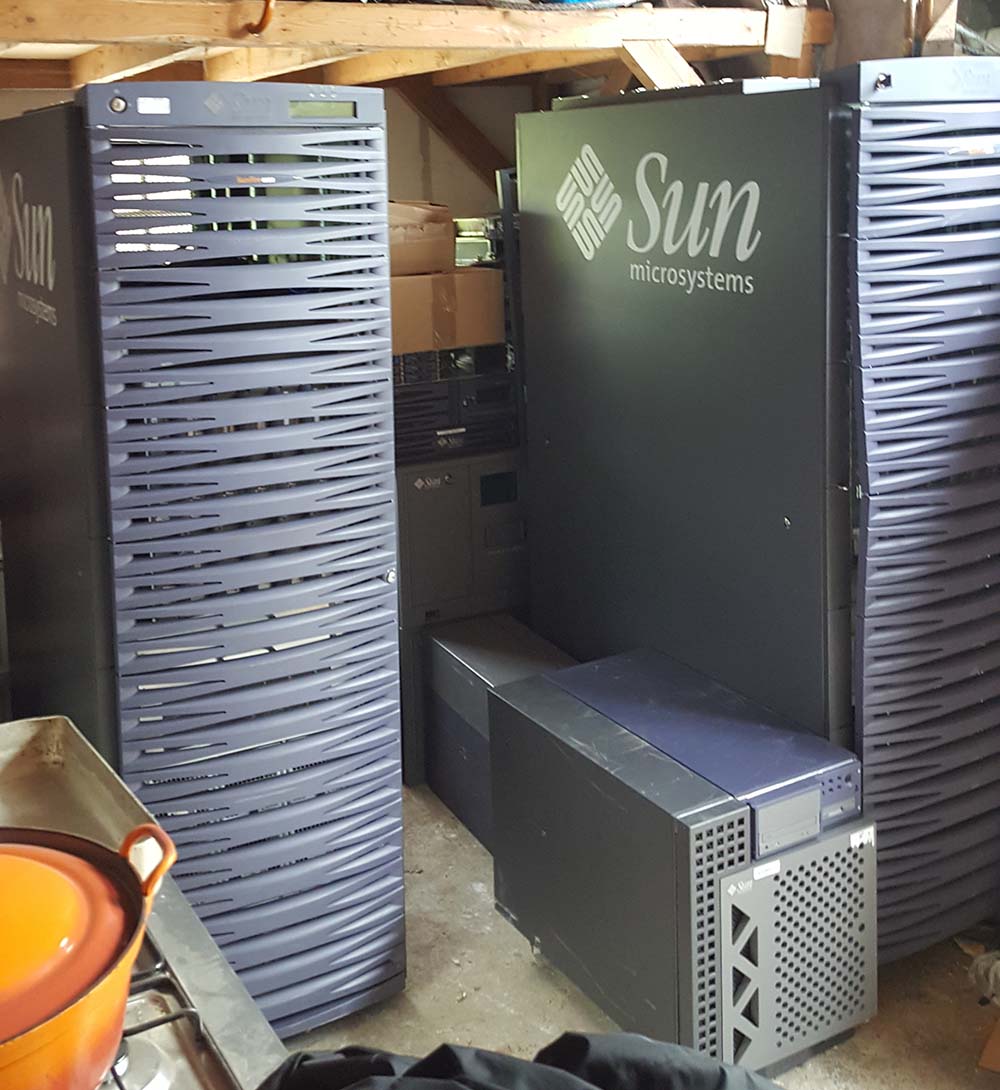 Through one of the mailing lists I subscribe to, I learned of an insurance company in the German city of Düsseldorf - about an hour and a half from where I live - that was about to throw away some serious Sun systems.
Details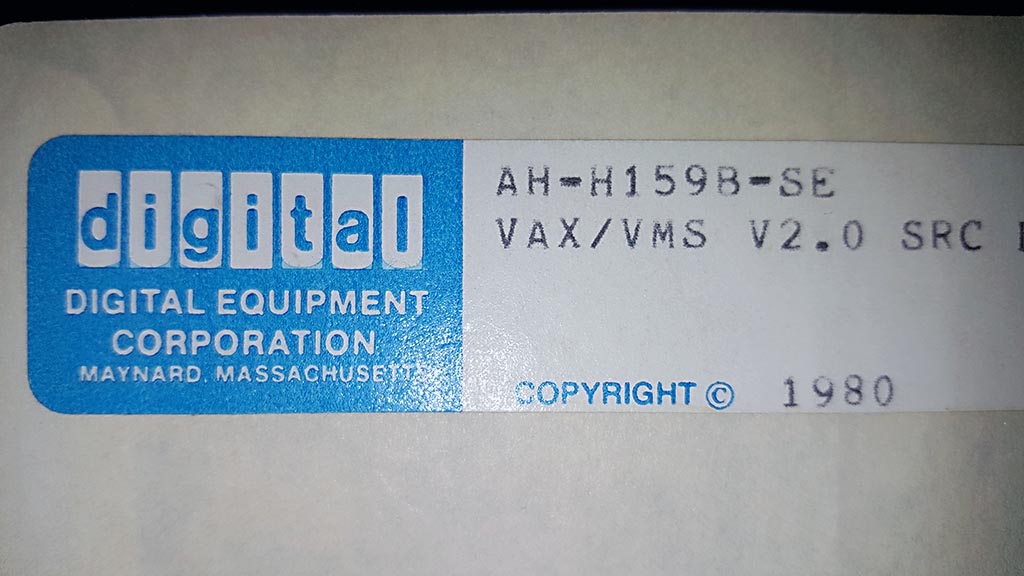 Yesterday I said goodbye to my colleagues at JKP, a Dutch IT services complany where I've worked part time for the last two years. If you're looking for someone to take care of your OpenVMS, HP-UX or Storage systems management needs in the Netherlands, check out www.jkp-ictbeheer.nl.
On this occasion, one of my (now former) colleagues, an ex-DEC service engineer, presented me with some very nice microfiche: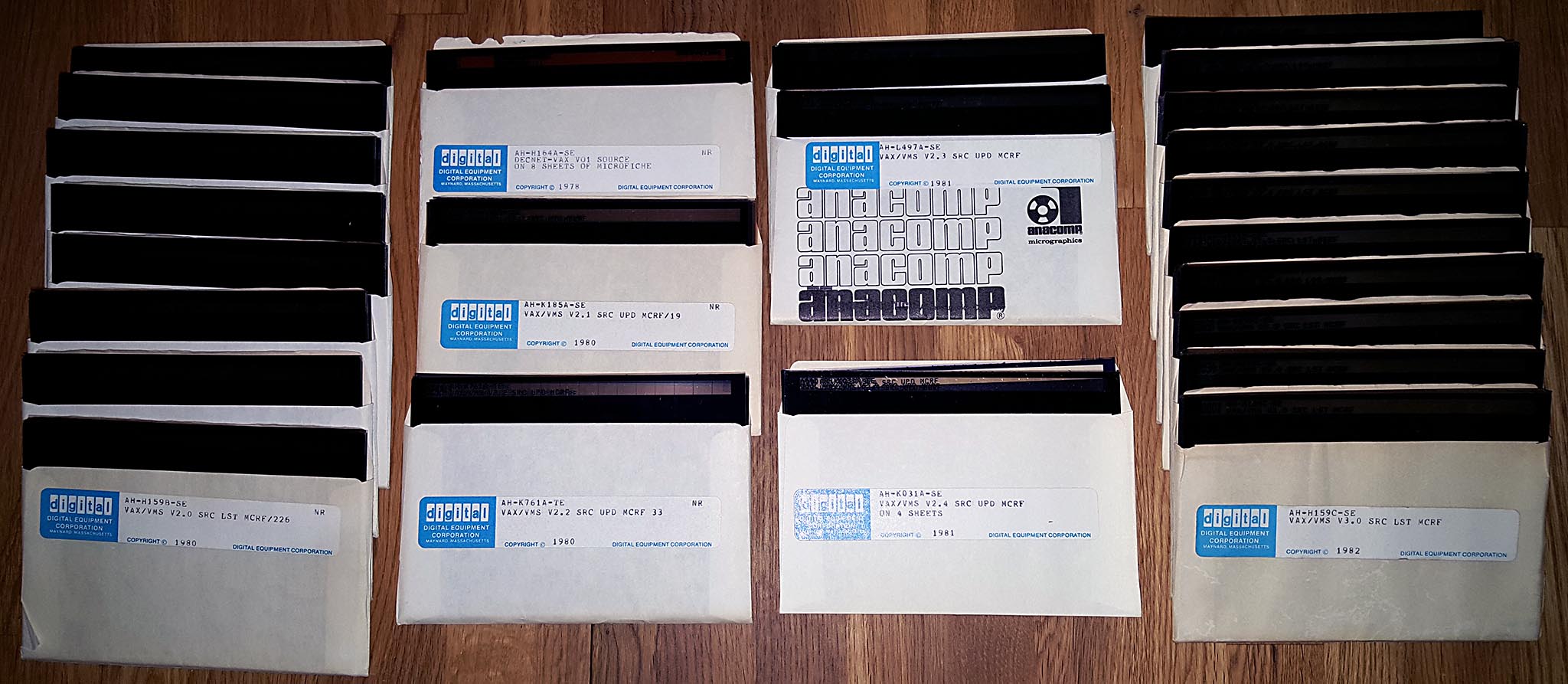 These are the source listings for VAX/VMS 2.0, 2.1, 2.2, 2.3, 2.4 and 3.0, as well as DECnet-VAX 1.0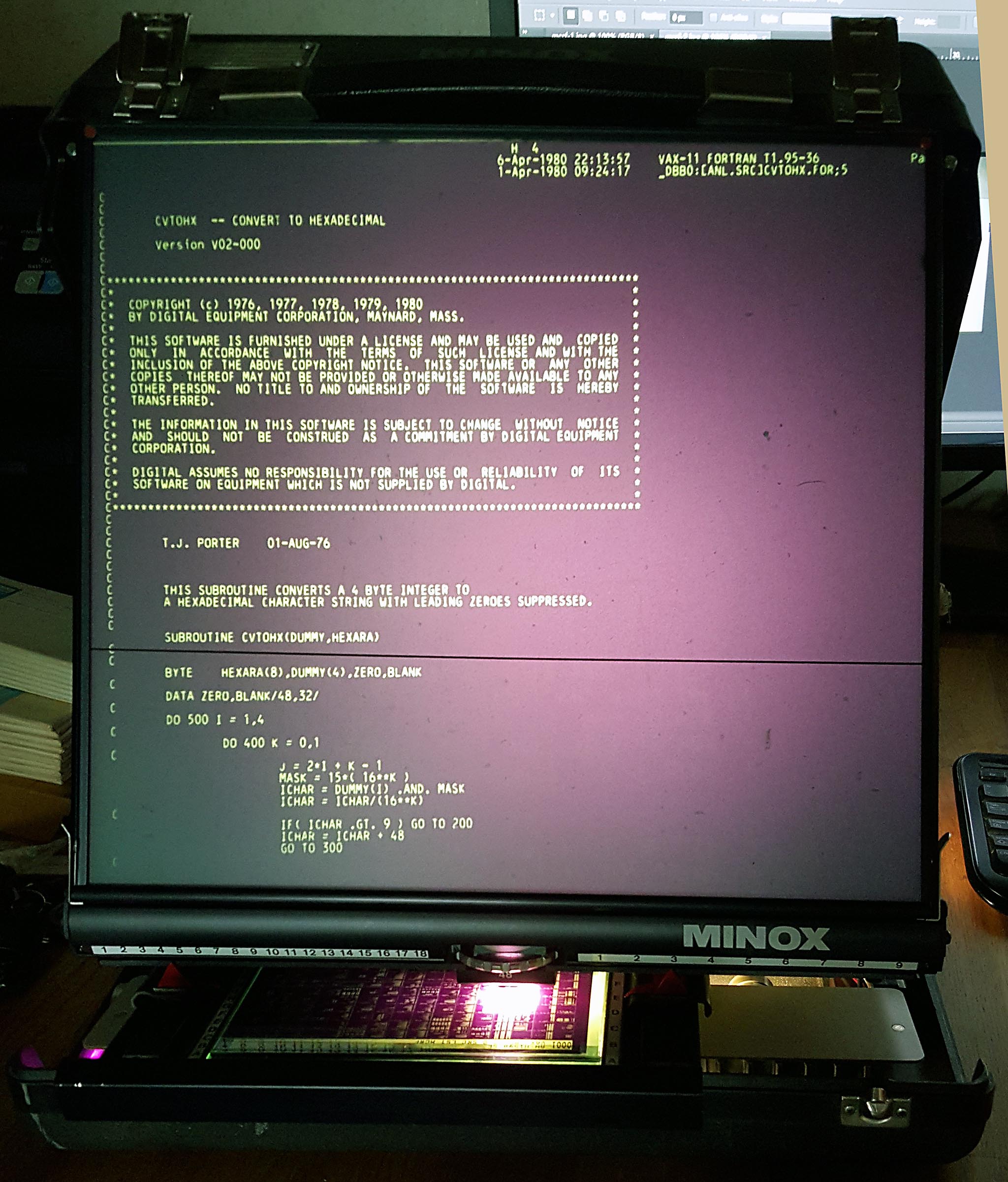 Fortunately, I also have the necessary equipment to read these microfiche. Thank you very much for a wonderful present, Rien!
Details
This past weekend, my wife and I, along with my brother and sister in law, paid a three-day visit to the city of Berlin. Although we spent most of our time there sightseeing, the direct occasion for our trip was that I had been offered an IBM I/O Selectric model 731.
About half a year ago, I had received a tip from my friend Dr. Bernd Ulmann, that a retiree of the Technical University of Berlin, Dipl.-Ing. Wolfgang Mahnfitz, wanted to find a good home for his IBM 731. After some e-mail conversation, in which I explained my intended use (as a console typewriter for my emulated IBM 360/65), he agreed to give the machine to me. We spent a short, but pleasant, time with Wolfgang and his wife, Ingrid, and I went home with not just the 731, but, as an added bonus, I got to take a character drum from an ICT (ICL) 1933 printer with me.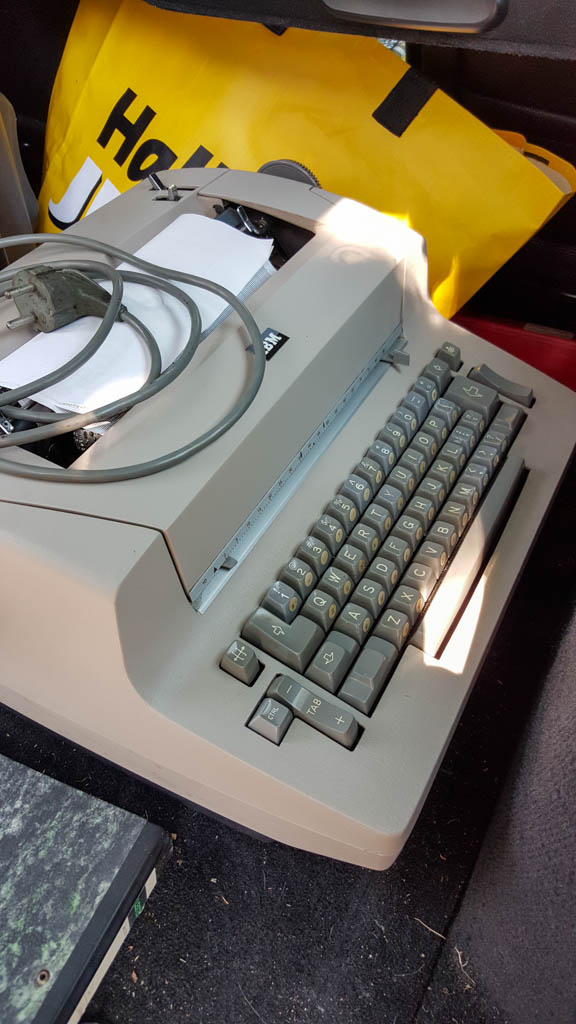 The 731, shown in the trunk of our car above, was used as a replacement for the console terminal on a Zuse Z-25 computer at TU-Berlin.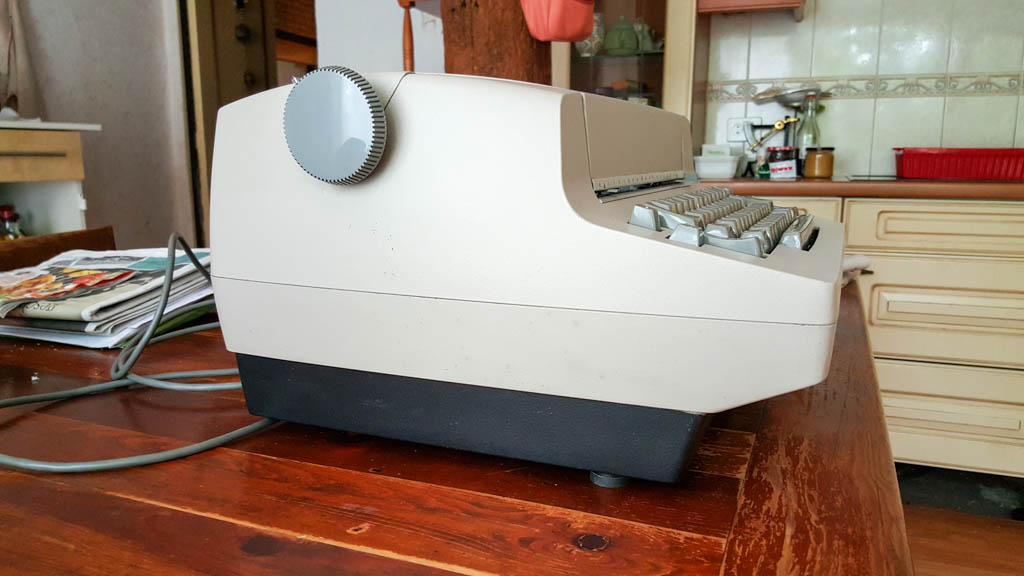 The picture above shows the added height (black part at the bottom of the machine) required for the switches and solenoids.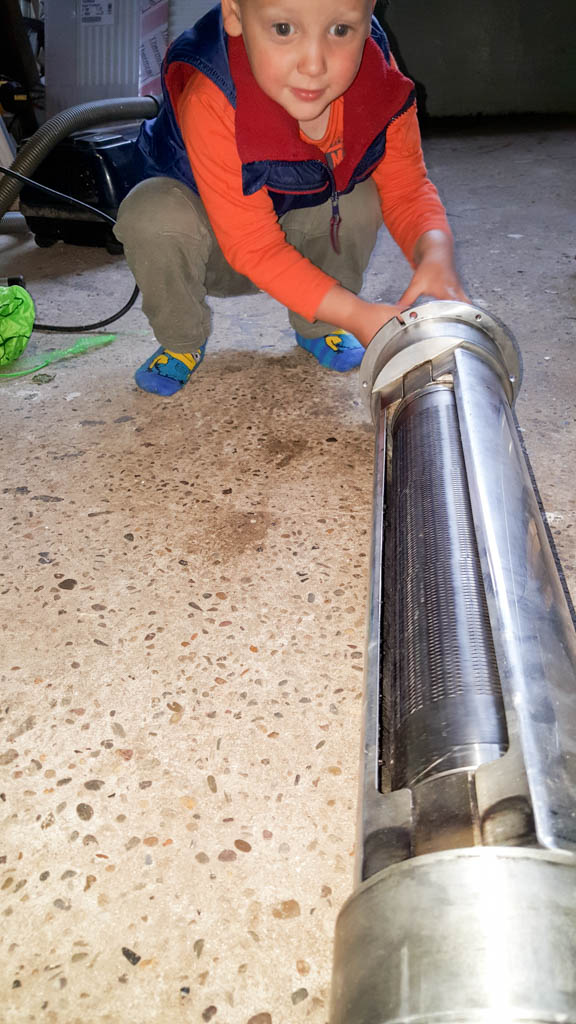 The ICT/ICL drum comes from a model 1933 line printer, capable of printing 1350 lines per minute, that was used with an ICT 1909 computer at TU-Berlin.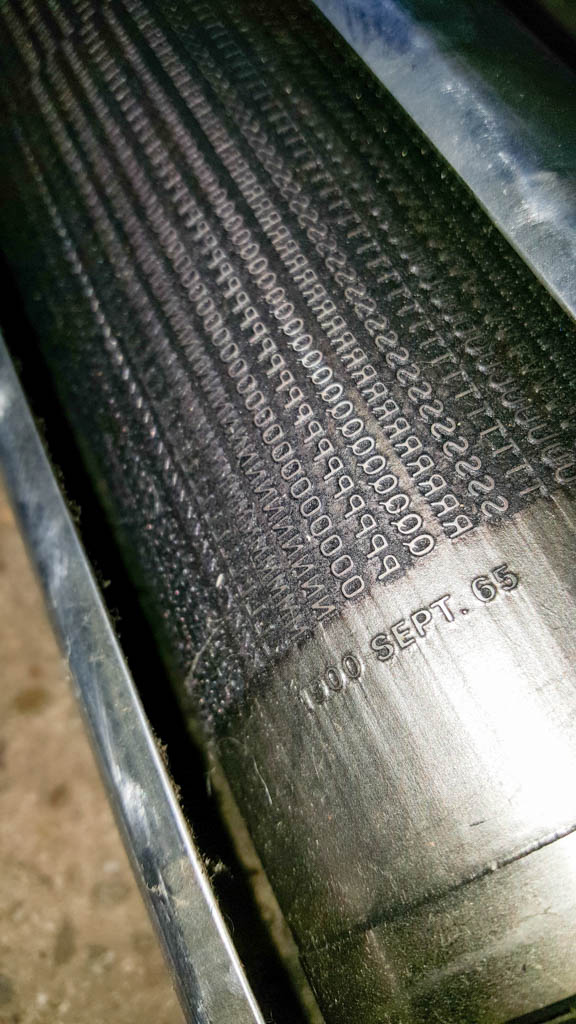 Details